Ever since the 1950s, KLM Royal Dutch Airlines has given away Delft Blue miniature houses to its business class passengers. The replicas of real monuments are considered worldwide to be iconic of the Netherlands. On Friday October 6, 2017, the airlines newest miniature no. 98 was presented by Pieter Elbers, president and CEO of KLM.  The Delft blue house is a replica of the parental home of Dutch aviation pioneer Anthony Fokker.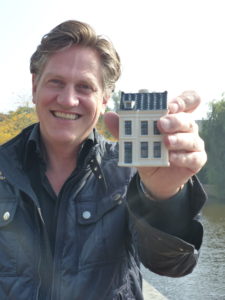 The home of the Fokker family in Haarlem was on Kleine Houtstraat 41 (now 65). The semi-detached town house, together with no. 39, is thought to date back to 1791. Anthony was four years old when his parents returned from the Dutch East Indies, hoping to give him and his older sister Toos a good education in the Netherlands. The young Tony was an unruly pupil, but also a keen hobbyist who enjoyed making things. The front loft on the second floor accessible via a dormer with a window overlooking the park , was his territory. Here he created such things as trains that rode on home made rails, a canoe and a steering system for an airplane.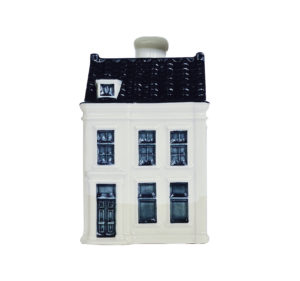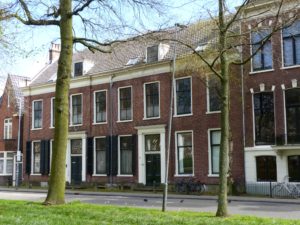 He launched the celluloid aeroplanes which he designed himself from the dormer window. He used a paperclip on the front of the plane to adjust the center of gravity so it maintained its balance and flew a long distance into the park. Despite his poor performance at school, Anthony Fokker went on to become the worlds greatest aeroplane builder in the late 1920s, with factories in the Netherlands and the USA.
At the end of October 2017, KLM is saying farewell to its last Fokker plane. The phasing out of the Fokker 70 means the last plane manufactured in the Netherlands is leaving the fleet, and it signals the end of the 97-year-old relationship between KLM and Fokker.
If you would like to know more about the stories behind the facades of the KLM house collection, its inhabitants, architecture and the history of the Netherlands in general then treat yourself to a copy of the  richly illustrated coffeetable book 'Sterke Verhalen, Alle Geheimen achter de Gevels van de KLM-huisjes' (in Dutch language) or the English pocket edition 'Little Kingdom by the Sea, a Celebration of Dutch Cultural Heritage'. Click on the banner to the right to proceed to the shopping page.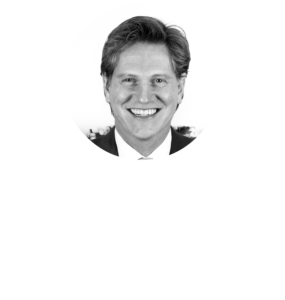 Mark Zegeling
Author Kingdom by the Sea, 
A celebration of Dutch cultural heritage and architecture