True to tradition, KLM introduced its latest Delftware miniature on Sunday October 7, the airline's 99th anniversary, to commemorate its foundation and first take off in 1919. The latest addition to the world-class series is a replica of the White Ox in Joure (est. 1753), the first store of coffee pioneer Douwe Egberts in Joure.
Pieter Elbers, CEO of KLM Royal Dutch Airlines: 'Choosing the first store of Douwe Egberts in beautiful Joure serves to highlight the excellent cooperative relationship shared by our two established brands. Good coffee is important to our customers. What's more, KLM also considers it crucial to serve sustainable coffee. Two typically Dutch brands with a rich history, both placing quality first, can only serve to strengthen one another'.
KLM has presented its Delftware miniatures on board to passengers travelling in World Business Class on intercontinental flights since the 1950s. The houses are replicas of exceptional buildings in the Netherlands. To discover the stories behind the collection of KLM Houses, visit our shop (press the shopping bag icon in the menu bar above this message) and order your copy of the pocket edition 'Little Kingdom by the Sea' or the high end coffee table book 'Kingdom by the Sea, 500 Years of Dutch Design'. The cover of this Limited Edition (only 250 copies) is made of real porcelain by Royal Goedewaagen (for many years the manufacturer of KLM houses).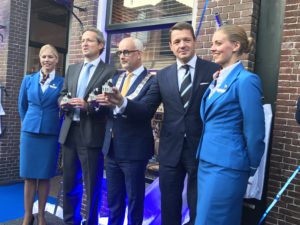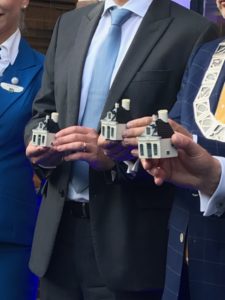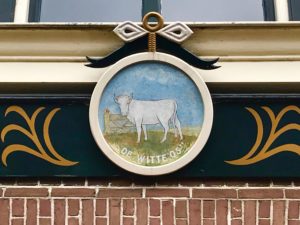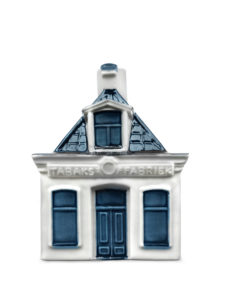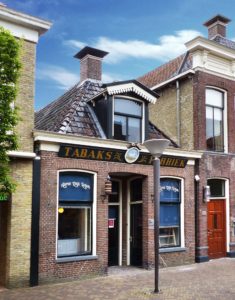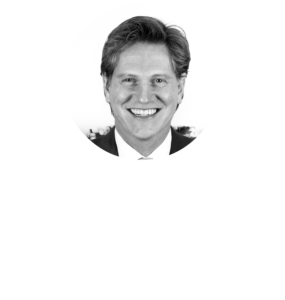 Mark Zegeling
Author Kingdom by the Sea, 
A celebration of Dutch cultural heritage and architecture