From Barbados to Saint Petersburg and from Cape Town to Gdansk: step gables, neck gables and clock gables can be seen all over the world. They are the calling cards of Dutch architecture. With its collection of Delftware replicas of monuments, KLM pays a tribute to the cultural history of the Netherlands and the grand masters of architecture such as Hendrick de Keyser, Jacob van Campen, Philips Vingboons (the inventor of the neck gable) and Hein Berlage, nicknamed 'the godfather of modern Dutch design'.
Every year on October 7, on the day KLM was established in 1919, a new miniature is added to the collection. The latest house last year was no. 98, a beautiful replica of a monument in Haarlem where the legendary aviation pioneer Anthony Fokker as a boy lived and dreamed of an adventurous life.
Keeping up with the tradition to add a Delft blue miniature to the collection on October 7, Dutch author Mark Zegeling presents a Limited Edition of his high-end coffee table book 'Kingdom by the Sea' with a cover made of delicate porcelain. The theme of this exclusive edition is '500 years of Dutch Design'. All 99 (!) KLM houses are presented in the ranking order of the year of construction and introduced by a pretext about the development of Dutch architectural history. The book offers an exclusive peak inside stunning national landmarks, stylish mansions and lavish heritage homes and tell the stories of its inhabitants such as Dutch pioneers, old Dutch masters, legendary characters and inspiring entrepreneurs who made their mark on history.
The porcelain tile on the cover of 'Kingdom by the Sea' has been manufactured by Royal Goedewaagen. Each tile is hand painted and bears a unique number, together with the year mark and the initials of the artist. Royal Goedewaagen produced the Delft blue KLM houses between 1964 and 1995. If like to purchase a copy of this Limited Edition click on the orange bar ('Meer weten') under the picture at the right, or above on the shopping icon of the menu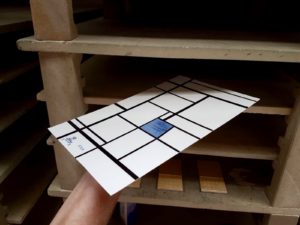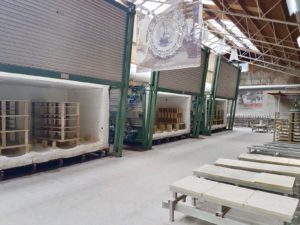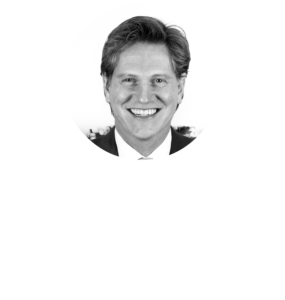 Mark Zegeling
Author Kingdom by the Sea, 
A celebration of Dutch cultural heritage and architecture