In the Dutch Golden Age, Holland became the warehouse of the world and the gateway to Europe. At the same time, Dutch scientists unravelled the mysteries of daily life, while painters presented a new vision of reality and changed the world of art. In his books 'Kingdom by the Sea, 500 Years of Dutch Design', author Mark Zegeling tells the inspiring stories of courageous pioneers, innovative entrepreneurs, talented artists, old Dutch masters and other notable characters who have captured our imagination for centuries.
In his beautifully designed high-end coffee table book, Zegeling reveals the hidden stories behind the iconic gables and heritage houses which served as an inspiration for the KLM collection of miniature houses. The world-class Delft Blue miniatures are given to businessclass passengers on long haul flights and represent about hundred existing monuments and national landmark across the country. On October 5, 2018, on the occasion of the launch of KLM house No. 99 (a replica of the first store of coffee pioneer Douwe Egberts in Joure), the author introduced a limited edition with a front cover made of real porcelain by manufacturer Royal Goedewaagen. Such exclusive cover has never been been made in book printing history and is a world exclusive.
Only 250 copies with a porcelain front cover were made by artists of Royal Goedewaagen (est. 1610). The numbered limited edition in English language is carefully packed in a luxurious gift box including a certificate of authenticity by Royal Goedewaagen. A Dutch Limited Edition is also available, this book was first published in 2016.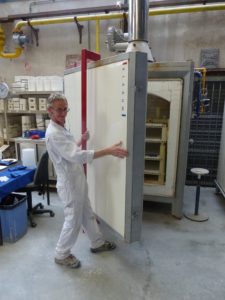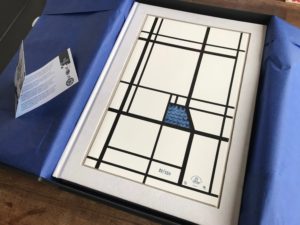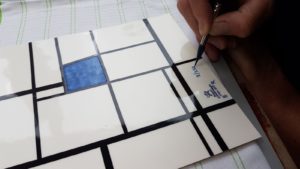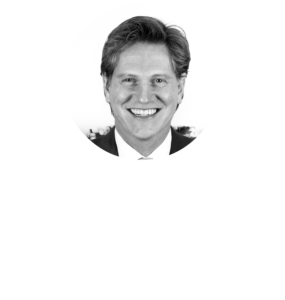 Mark Zegeling
Author Kingdom by the Sea, 
A celebration of Dutch cultural heritage and architecture